for other non SMW events click here
You're Invited ~ Social Media Women 11 June 2013:
Blogger Outreach:
How brands and influencers can work together
Learn how brands and agencies are currently working with Australian bloggers.
We will cover some of the "do's" and "don'ts" of working with bloggers, talk bout best practice and share different reasons brands choose to engage influencers.
What defines a blog?
Overview of the Australian blogosphere
Why should brands work with bloggers?
How to find bloggers relevant to your brand
What are some tips to working with influencers
When does this work well?
About Hannah
Hannah
looks after all things social media, community and blogger outreach for tech start-up
Canva
. She also curates the Sydney edition of
The Fetch
, keeping across what's happening locally to share the best events, news, jobs and opportunities all in one place.
Mostly recently she worked for Rocketman Media, a specialist influencer outreach agency that partners brands and bloggers. In 2011 she organised 'The Blogger Relations Forum' a half-day event for 80 bloggers and brands. She has also spoken at various industry events including Digital Parents Conference and the 2012 Beautify Bloggers Utopia weekend.
 *** Men welcome too!! ***  A not to be missed event!!
** Event Starts @ 6.30 pm ::  6.00pm arrival so you can find a seat, grab a drink **
WE ARE SUPPORTING A WONDERFUL CAUSE EVERY MONTH!!
This month you get to vote on which of these 3 worthy charities receive the entry money (less fees):
The donation is 100% of your $10.00 contribution less the booking fee! We'll announce the total on the night.
BE PART OF THE PRESENTATION!
You're Invited to be one of 3 x 5 minute spotlights.  Have you used social media, sites and tools and had success? 
We would like to invite Social Media Women to submit their case study for a chance to present at the May meeting.  You must be able to show that you have integrated it and had success.
Interested? Before you contact me, please make sure you have a presentation ready and send it to me with your email.
  Check out the tweets from last meetup here.
Please note: Social Media Women is held on the 2nd Tuesday of every month February – November.
Register here for our June event
Date:      Tuesday 11 June 2013
Time:     6:00pm – 8:30pm
Venue:   The Chapel @ Bar100
100 George St, Sydney 2000
Meet amazing women as well as discussing the ever changing world of social media.The open discussion about social media is one of the best parts of the event. So bring your social media questions for the group to answer.
Please note: Photographs are taken at the event.  These photos are posted online & are used online & offline at the organiser's discretion..
_______________________
THANK YOU!
I can't run these events without your help!
A HUGE Thank You to:
Photos: Joy Hopwood & Judith Cantor
_______________________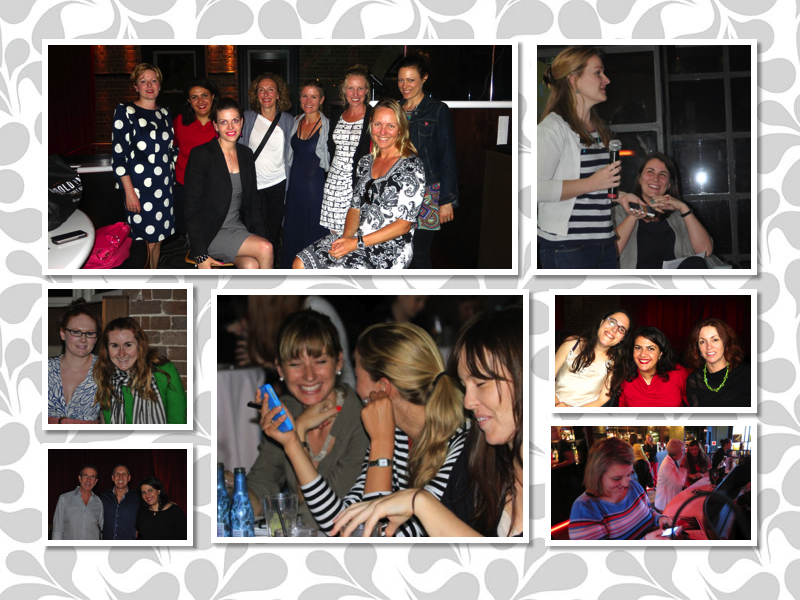 check out past SMW events here
Tagged: meetups, Social Media Women