You're Invited ~  11 February 2014
*** Men welcome too!! ***


Posse is the world's first social search engine.
Posse helps you find all the best places in the world according to people whose tastes you can trust – your friends. The next time you're in a new city or are even just hanging out in your own neighborhood, you'll know exactly where to go for the best of everything!
You can find the favorite places of celebrities, chefs, designers, musicians and politicians. Search for who you want to follow, look around their town, then go 'bump' into them at brunch.
So how should businesses use these tools and technologies?
How do we connect wtih our customers, promote our businesses & utlimately increase our sales?
Geolocational technology has changed search for ever and consumers are using them as part of their every day digital activity.
Rebekah will share her insight and advice as to what this technology is and how to navigate it to prosperity and connection with your customers.
Who should attend?
PRs
Venues
Event Organisers
Retailers
Business Owners
Marketers
Anyone curious about cool new technology!
ABOUT REBEKAH CAMPBELL, Posse CEO

Rebekah founded top music management company, Scorpio, in 2002, and developed the careers of 11 of Australia's biggest stars. In 2010, Rebekah switched careers and started Posse.
"In 2008, while promoting a tour for Evermore, I hit a problem when ticket sales to the band's Perth show flagged. Disillusioned with the impact of traditional advertising channels on sales, and searching for alternative avenues of promotion I decided to ask the band's Perth fans if they'd become promoters of the Evermore show at school or university, offering to pay commissions for tickets sold.
It worked. Evermore fans started putting up posters in school common rooms and university foyers and selling tickets to their friends. The result? A sold out show and a lot of empowered young fans who now felt they were part of the music business.
And the idea arose – could there be an internet version of this, selling tickets on a secure website?
From this initial thought, Posse.com was born."
Rebekah is obsessed with American politics and if you don't have three hours to spare, don't bring up West Wing.
Connect with Rebekah :
Site:            www.rebekahcampbell.com +  www.posse.com
Facebook:   Posse
~~~~~~~~~~~~~~~~~~~
 *** Men welcome too!! ***  A not to be missed event!!
** Event Starts @ 6.30 pm ::
6.00pm arrival so you can find a seat, grab a drink & meet fabulous people **
WE ARE LOOKING FOR SMW SPONSOR (S)
There are so many things I would like to do with the group, that I cannot do.  Seminars, courses, workshops, special guest presenters… just to name a few.
I am looking for a sponsor that also has more to give than just money – to continue to support the growth of the group.
~~~~~~~~~~~~~~~~~~~
Please note: Social Media Women is held on the 2nd Tuesday of every month February – November.
Date:      Tuesday 11 February 2014
Time:     6:00pm – 8:30pm
Venue:   The Suite @ The White Horse Hotel
381 Crown Street, Surry Hills, NSW
 *** Men welcome too!! ***
Meet amazing women and men as well as discussing
the ever changing world of social media.
The open discussion about social media is one of the best parts of the event. So bring your social media questions for the group to answer.
Please note: Photographs are taken at the event.  These photos are posted online & are used online & offline at the organiser's discretion.
~~~~~~~~~~~~~~~~~~~
THANK YOU!
I can't run these events without your help!  A HUGE Thank You to:
Photos: Judith Cantor
~~~~~~~~~~~~~~~~~~~
The White Horse Hotel
Thank you to our venue sponsors!!
We couldn't hold the events without them!
Inside The White Horse Surry Hills are stylishly designed meeting and drinking spaces, from a garden roof terrace to a cosy open fireplace.
Refurbished in 2013 by its new owners, this grand Surry Hills Hotel has been revitalised.
281 Crown St, Surry Hills NSW
ph: 02 8333 9999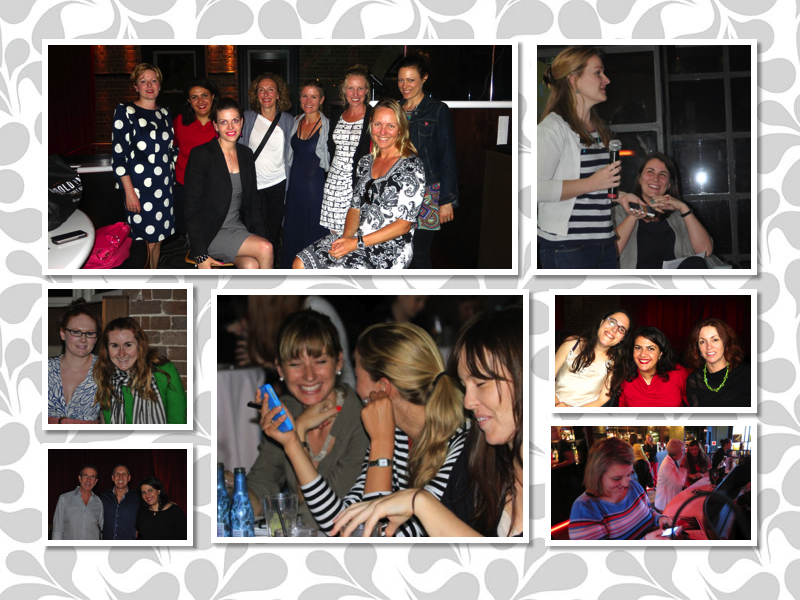 ~~~~~~~~~~~~~~~~~~~
Nancy Georges
, Social Media Women Organiser is running a great new program for retailers and business owners, click image to find out more:
~~~~~~~~~~~~~~~~~~~
Tagged: meetups, social media, social media for business