THESE ARE PAST EVENTS:
NOVEMBER 2012
"Finding & Refining Your Voice in Social Media" with Tim Noonan
Voice philosopher and technologist Tim Noonan will take us on an enchanting journey of self-discovery into both our virtual and our physical voices.
How  can we best express our essential self (our voice) online through social media channels while also endeavouring to keep true to who we are and present face-to-face?
What are some of the implications of voice, gender and identity, particularly when we connect and communicate online, predominantly through text-based channels?
The physical human voice has the natural capacity to convey a blend of our thoughts and our feelings. Tim will explore and demonstrate some strategies for introducing more 'heart' to our social media communications.
Tim will conclude by mentioning some emerging technologies which have the capacity to create deeper and more authentic connections.
About Tim
Tim Noonan is a Voice, Usability and Accessibility Consultant, inspirational conference speaker and the founder of Vocal Branding Australia.
Tim has been communicating and socially connecting online since 1984, where he has examined and experienced how technology can profoundly enable or disable people who experience diverse real life capabilities and limitations.
Through his interest and participation  with numerous online communities, dating services and emerging social media platforms, Tim has a rich and diverse perspective on issues of gender, orientation, persona and  identity online.
Along-side this technological emersion, Tim has also been studying the complex interplay between our physical voice, our life experiences of socialisation & conformity and how these can affect or hinder our capacity to authentically express who we really are both in real life and online.
Tim Noonan Website    |    Tim Noonan Twitter
** Event Starts @ 6.30 pm ::  6.00pm arrival so you can find a seat, grab a drink **
.
WE ARE SUPPORTING A WONDERFUL CAUSE EVERY MONTH!!
We don't know what that is yet?!! But we want you to tell us your favourite Charity and the top 3 will be put to the group at our Meet-Up for the room to select the one who receives the donation!
The donation is 100% of your $10.00 contribution less the booking fee!
We'll announce the total on the night.
Click here to email your Charity of Choice!
This month you get to vote on which of these 3 worthy charities receive the entry money (less fees):
The donation is 100% of your $10.00 contribution less the booking fee!
We'll announce the total on the night.
OCTOBER 2012
"Building Communities for Startups & SMEs" with Kate Kendall & Hannah DeMilta
Kate Kendall and Hannah DeMilta will speak about their experiences of creating communities using social and offline media. They will talk about starting up from scratch using their curated local guide for professional news and events, The Fetch, as a case study.
Insights will also be shared around how to get results with limited resources and integrating all your communication activities for focus and impact.
Kate will talk about the challenges she faces being a female founder in the male-heavy worlds of technology and Silicon Valley, and the much-asked question: how she's come to have so many followers on Twitter!
Hannah will talk about her work in PR, blogger outreach and relocating countries to follow her dreams.
They will also touch on how to get the word out about your endeavours or events using The Fetch and how you could get involved in the ambassador program.
The Fetch Website   |   Fetch Twitter

About Kate
Kate Kendall is a digital marketing and community strategist turned entrepreneur, who loves getting things done and bringing great people together. She's the founder and CEO of The Fetch – a curated local guide for professional events and news. Launched out of Melbourne mid-last year, The Fetch is now in eight cities around the globe and growing. Kate also created Socialmelb in 2009 – a weekly gathering for people working or interested in social media.
She's held senior roles in media, publishing, travel and retail companies as well as consulting to web startups and was previously an editor at Marketing magazine. Based in San Francisco, she's familiar with Australian, European and US markets with deep knowledge of city-level startup and tech initiatives.
She has been named one of the Top 100 Influential People of 2011 by The Age Melbourne Magazine and one of Top 20 Young Professionals to Watch 2012 by Brazen Careerist, and has one of the rare blue verified ticks on Twitter.

About Hannah
Hannah DeMilta is the Sydney Curator for The Fetch. She keeps across what's happening locally and works with the Community Ambassador team to share the best events, news, jobs and opportunities in one place. She loves constantly discovering what Sydney has to offer.
Hannah is the General Manager at Rocketman Media – where she works with online influencers to create and share brand-funded content. Launched just over two year ago, Rocketman is one of the few specialist blogger engagement agencies in Australia at the moment, working with brands such as IKEA, Tim Tams, Queensland Good Food Guide, BBC Knowledge as well as several partner agencies in digital and creative.  Prior to her role at Rocketman, she was part of the team at Switched on Media.
Rocketman |  Hannah Twitter

SEPTEMBER 2012
THE POWER OF VOICE & LEADERSHIP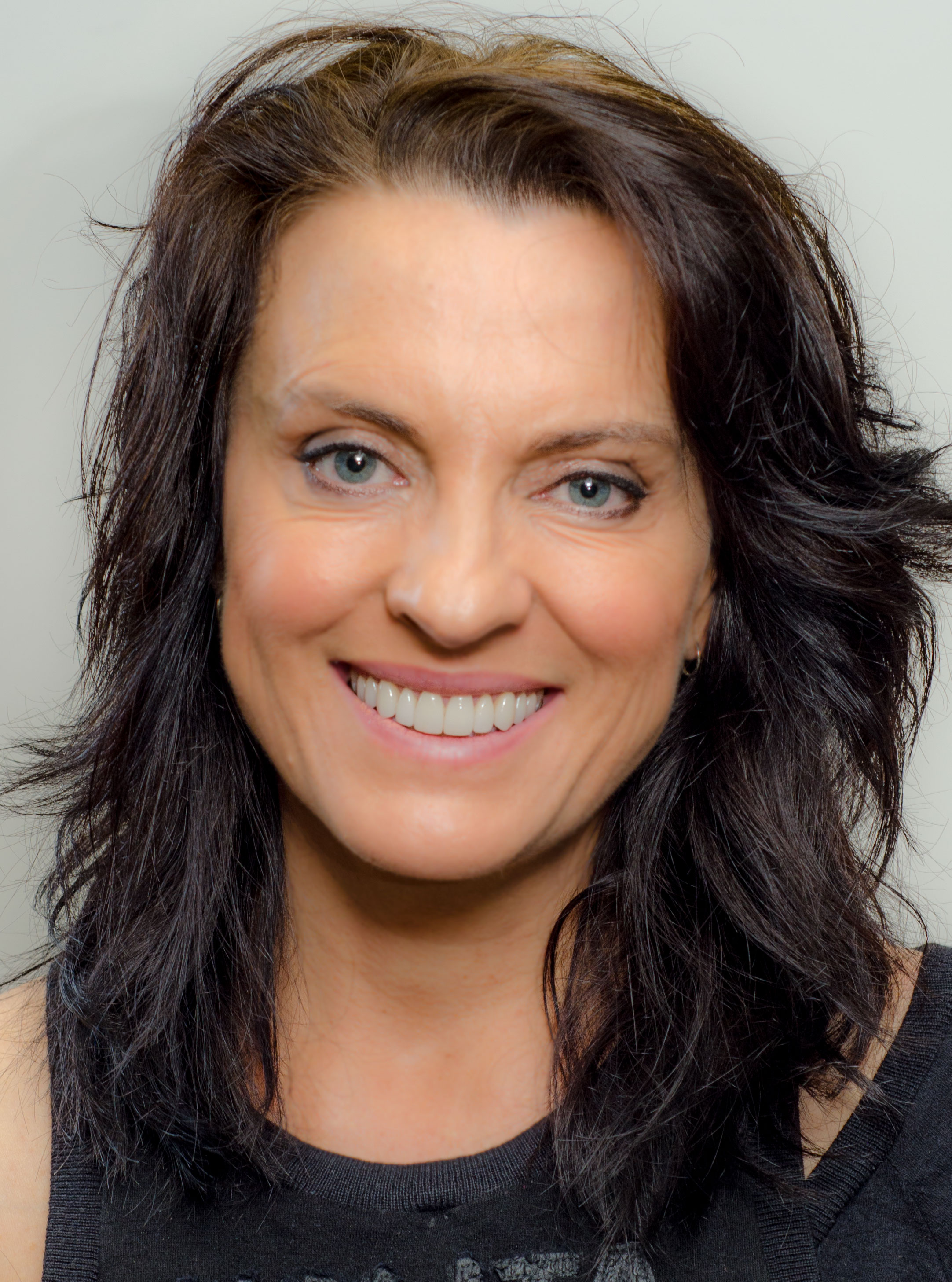 Social Media is an amplifier to our real life activity. We become the Leader of our Tribe and Community. So this month we are looking at the Real-Life You!
In a career that has covered the gamut of the communication industry for over thirty years, Gretel Killeen knows all too well the power of the spoken word having seen it used to defame, glorify, vilify, empower and lead.
Gretel is now using the insight she has gleaned. combined with her highly acclaimed ability for critical analysis, to help executives and corporations elevate their communication skills from the ordinary to the extraordinary. Most people are terrified of speaking in public. Many are so self conscious they're unaware of the needs of their audience and therefore communicate irrelevantly. All will have the ingredients to improve dramatically, but most will simply not know how.
Covering the arts of focus, pitch, debate, improvisation, media interaction, finding your voice and delivery, Gretel's customised small group or individual sessions transform communication and make it not only enjoyable but also profound.
Gretel Killeen Communications is looking forward to helping you learn to lead with your voice and words; email.
About Gretel
Gretel Killeen's career began shortly after she dropped out of law studies at university and accidentally performed stand-up comedy at a poetry reading. This led to comedy writing for Australian radio station 2JJJ, regular spots on national television as a humorist ,commentator and actor, and work as one of Australia's top voice artists for over seventeen years.
For the next seven years Gretel hosted the Logie Award winning Big Brother for which she received a MO Award, and during this time she also hosted TV broadcasts for The Logies, The Sydney Mardi Gras, the Sydney New Year's Eve Concert and several Australia Day Live broadcasts. In theatre and stage Gretel has been a producer at Sydney's 90's cult venue, The Harold Park Hotel, performed as the narrator in The Rocky Horror Show, and entertained the troops in the Middle-East, the Solomon Islands, East Timor and Egypt.
In 2011 Gretel travelled to Afghanistan where she was the host and producer of segments for the ABC Australia Day live telecast and an Australia Day Ambassador. The author of more than twenty books, including several best-sellers sold internationally, Gretel has written for many of Australia's leading publications, was a regular columnist with the Australian newspaper's magazine and a weekly columnist with The Sun Herald. While a Goodwill Ambassador for UNICEF Gretel wrote and directed TV commercials for unexploded ordnance awareness in Laos and the need for financial aid in Bangladesh, and wrote and directed a documentary on AIDS Orphans in Zambia. In 2011 Gretel filmed for the charity VBB in India under the direction of her daughter, and also wrote and directed her first feature film, Jimmy and Gret Don't Do Sex. Gretel is currently working on a new feature film, Men in Small Doses.
Gretel has written 24 books, view them here.
Gretel's greatest achievement will always be her role as the single mother of her two children.
AUGUST 2012 
Engage Beyong Engagement: How Your Community Can Work For You

If you build it they will not necessarily come… but if they come, then what??
Crowdsourcing, user-generated content, collaboration: whatever you call it, whether you're in government, education, the corporate world or a not-for-profit, chances are you've tried to connect with your community online with varying results.
There are so many social media networks and digital services available, it's hard to know where to start: Facebook? Twitter? A custom-built mobile app?
Rosanne Bersten shows how understanding the level of participation you want will help you decide on the right tool for the job. With case studies from Greenpeace, the City of Melbourne and NewsLocal, she explains the decision-making behind the successes.
About Rosanne
Rosanne Bersten founded internet.au magazine in 1995, went on to turn choice.com.au into a subscription web site in 1998, edited e)mag with Fairfax in 1999 and has since developed digital and communication strategies for the City of Melbourne, the University of Melbourne, Greenpeace, the Ethical Shopper Guide, NewsLocal and more.
@rbersten   |     linkedin     |     www.rosannebersten.com
JUNE 2012

Monetizing Social Media ::  Show Me The Money!!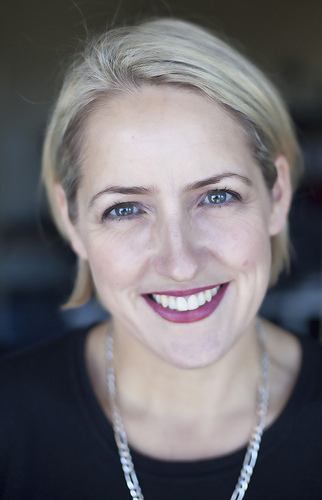 Now that Social Media is more a more established tool for businesses, people are looking beyond the set-up.  How can Social Media be used to make money?!
Laurel Papworth explores 22 Different Revenue Streams in Social Media including:
Freemium, sponsorship
Transactional based APIs (selling stuff on a Facebook page)
Peer to Peer Revenue (such as social banking)
Virtual goods/items.
An interesting and educational foray into the new economies.
Laurel Papworth, @SilkCharm,  has been creating and managing online communities for over 20 years. She is currently Managing Director of The Community Crew (setting up large online communities) and LaurelPapworth.com speaking, training and consulting in Social Media.
Laurel was named in 2012 by Forbes magazine in the Top 50 Social Media Influences globally and Marketing Magazine named her "Head of Industry, Social Media" in 2010. Laurel is a dynamic and fun presenter and her courses and workshops have been described as "engaging, funny and interesting", "brilliant and thought provoking", "relevant and useful" as well as "jargon free, accessible and down to earth".
Her wealth of experience, depth of knowledge and passion make Laurel Australia's thought leader on communities, social media and collaborative computing.
*********
May 2012:
Learn what the new 'It' Girls of Social Media are & how to use them for business & boosting your profile.
The world has adopted Photo sharing and editing tools faster than any other media before them. Pinterest and Instagram are not just fun tools but also effective in building your profile and that of your business.
Pinterest is now responsible for more web traffic than Linkedin, Google + and You Tube combined.
We will be looking at some other sites too – who knows, they could be tomorrow's hot tool!?
But opening an account is not enough to get it working for you and your business.  You need to know how to use them and integrate them with your existing sites and offline reality.
We have presenters sharing their success stories, tips & ideas. As well as some great case studies and open discussion.
Christina Butcher, owner & creator of Hair Romance is a true multi-channel user.  She will be sharing how she built her community using Pinterest and integrating it with other sites.
The open discussion about social media is one of the best parts of the event. So bring your social media questions for the group to answer.
******
REGISTER NOW! Social Media Women March 2012:

Website & Ecommerce – Set-up and beyond
Tips, trends and ideas with Nancy Georges "The Retail Miss Fix-it"
Most Australian households now have the internet, which means Australian retailers have an easy path into their customers' homes.
Online presence, e-commerce and social media are now necessary in every retailer's marketing strategy. Websites and online stores are no longer optional extras – they are a vital necessity.
Technology is driving business more than ever. Nancy will give you the information to get you started in the world that we are now operating in.
Websites and online stores are essential for EVERY business. There are so many options and decisions to be made, which makes it harder to get started. Once you have the cart, you need to ensure it is future proof.
Your online store needs to be an extension of your existing fabulous customer service, so what questions do you need to ask yourself? Shopping cart format sorted? What about the payment gateways and options available to you? What is the best one for your needs? Integrating your website into your social media & offline activity? (which is as important as the site itself!) – what are the "do's & don'ts"?
Nancy will discuss her own experiences with a wide range of products and services.
About Nancy Georges:
Nancy, The Retail Miss Fix-it, is a Retail Strategist and owner of Magnolia Solutions, offering retail marketing consultancy, strategy and solutions.
She has over 20 years industry experience; in-store management, customer service, product development, manufacturing, wholesaling and marketing. Evolving from a wholesaling business – Paper Magnolia – she moved to marketing support & consulting.
She has built her own websites and online stores, as well as publishing her first printed book and e-book. Her knowledge and references are all from her own first hand experiences.
Working with retailers, wholesalers, brands & manufacturers to navigate the 'new world'; Nancy strategically integrates and implements sound retail practices with websites, e-commerce and Social Media. Nancy is one of the Social Media Women founders.
Nancy contributes insightful retail and marketing articles to trade magazines and websites, and is often asked to provide comment for newspapers and radio.
Nancy has just released her new book "7 Powerful Ways to Boost Retail Profits in Any Economic Climate" to help retailers identify the foundation they need to ensure a profitable retail store and business in today's economic climate. Retailers need the information and support so that they can adapt and navigate the new retail climate.
Nancy is a speaker at industry conferences and events as well as holding seminars focused on retail and the transition actions needed to navigate the 'new world'.
Twitter: @NancyGeorges
A not to be missed event – learn the ins and outs of websites, online stores and offline integration.
Register here for our March event
Date: Tuesday 13 March 2012
Time: 6:00pm – 8:30pm
Venue: The Supper Club at the Oxford Hotel, 134 Oxford St, Darlinghurst.
(Enter the Oxford St side of the hotel and walk up the stairs. Metered parking is a few steps away on Bourke St, $1.10 per hour)
Meet amazing women as well as discussing the ever changing world of social media.
The open discussion about social media is one of the best parts of the event. So bring your social media questions for the group to answer.